Book Now Book Now
Our current deals:
Complimentary Dinner for 2
Enjoy a complimentary dinner for two the first evening when staying 3 nights or more in July. Book and add the promotional code below.
Discount code: DINNER
---
Hike and Discover Provence Package
Walking partially 3 Grand Route-tracks in the Provence. See the wonderful area in which the 3 GR
routes (GR9 / GR51 / GR90) come together.
We have made a special combination of the GR tracks into a triangle (a 100 km's trail) which
you can walk in 4 days. You will be brought and picked up from various places at this
marvelous hiking route.
 5 nights / 4 days hiking retreat
Full board accommodation
– arrival drink / daily tea and coffee buffet
– 5 times: breakfast and 3 course dinner / 4 times lunchbags
– daily taxi service to drop off and from pick up points
– full digital tracking service of the hiking trails (own smart phone needed)
Price bases upon minimum of 4 persons, 2 persons per room
(single occupancy + €70,-)
€ 687 per person
not included: drinks during the stay / tips
Book by emailing: info@bastideavellanne.com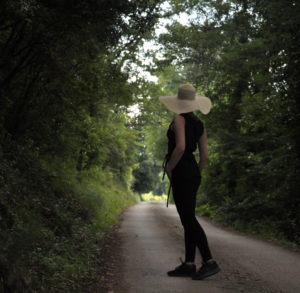 ---
Enjoy Provence by foot or bike and end the day with a Free massage
We provide you with a new trek every day and you will return with a cooked dinner. Choose if you wish to have your complimentary massage the first night or the last.
 4 nights / 3 days hiking/biking/relaxing retreat
Full board accommodation
– arrival drink / daily tea and coffee buffet
– 4 times: breakfast and 3-course dinner / 3 times lunch bags
– full digital tracking service of the hiking trails (own smartphone needed)
1-hour deep tissue or a relaxing oil massage
Price based upon a minimum of 4 persons, 2 persons per room
(single occupancy + €70,-)
€ 545 per person
not included: drinks during the stay/tips
Book by emailing: info@bastideavellanne.com